Chicago is a vibrant city with a myriad of options when hosting wedding events. For couples keen to showcase its larger than life appeal, there are hip venues downtown, regal heritage buildings, and stunning city backdrops to consider.
If you're a modernist when it comes to your wedding style, you would be hard pressed to find a better city for your big day. The skyline, skyscrapers, and architecture are out of this world. For nature lovers, there are parks, lush gardens, and idyllic lakeside settings perfect for your shabby chic affair.
Some of our most remarkable weddings took place here, where our wedding coordinators orchestrated photo shoots on the pier of a lake to fireworks on the town. Our Chicago dream team has street cred in all facets of wedding planning from working with directors at 5-star hotels to ace restaurant owners. Oh, the restaurants! With options sure to please the toughest food critic, Chicago boasts famous chefs including Art Smith (Oprah Winfrey's personal favorite), Marcus Samuelsson (Top Chef Masters), and fourth generation restaurateur Rick Bayless. From delectable buffet spreads to doughnuts and kati rolls at midnight, we know how food can make your event.
If your wedding style is all about urban charm and delicious eats, our team can ensure that Chicago is the unparalleled wedding destination for you.
Platinum Prestige Collection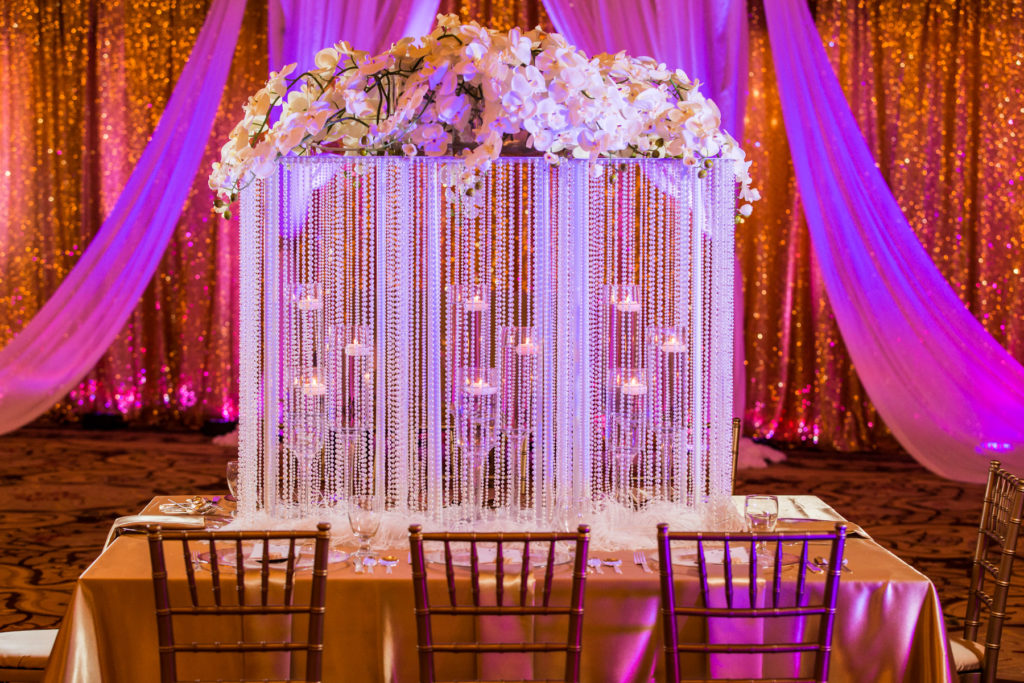 For the ultimate, stress-free wedding planning experience, "keep calm and let Events by C handle it." You're a busy working professional with little to no time to dedicate to the planning process, which is why you rely solely on Chandani to spearhead your wedding events down to every last detail. Services include:
A personal guide and advisor throughout the wedding planning process
Ongoing assistance for your queries, concerns, and questions
Budgeting for each component of the wedding using a finances spreadsheet
Venue reconnaissance (with pros/cons) and finalization after discussion
Vendor referrals
Sourcing of invitations, favors, etc.
Exclusive rates with top-rated vendors
Wedding Website
Contract review
Vendor correspondence throughout the wedding planning process
Compilation and organization of ongoing lists (shareable Google docs, spreadsheets) related to venue, catering, vendors (DJ, Mehndi artist, Photographer, Videographer) etc.
A comprehensive timeline and floor plan for the event
A timeline of events and tasks that will be shared with both families/bridal party one week prior to the first event
Week-of Correspondence with vendors to tie any loose ends
Day-of coordination between vendors, bridal party, and guests
Golden Glamour Collection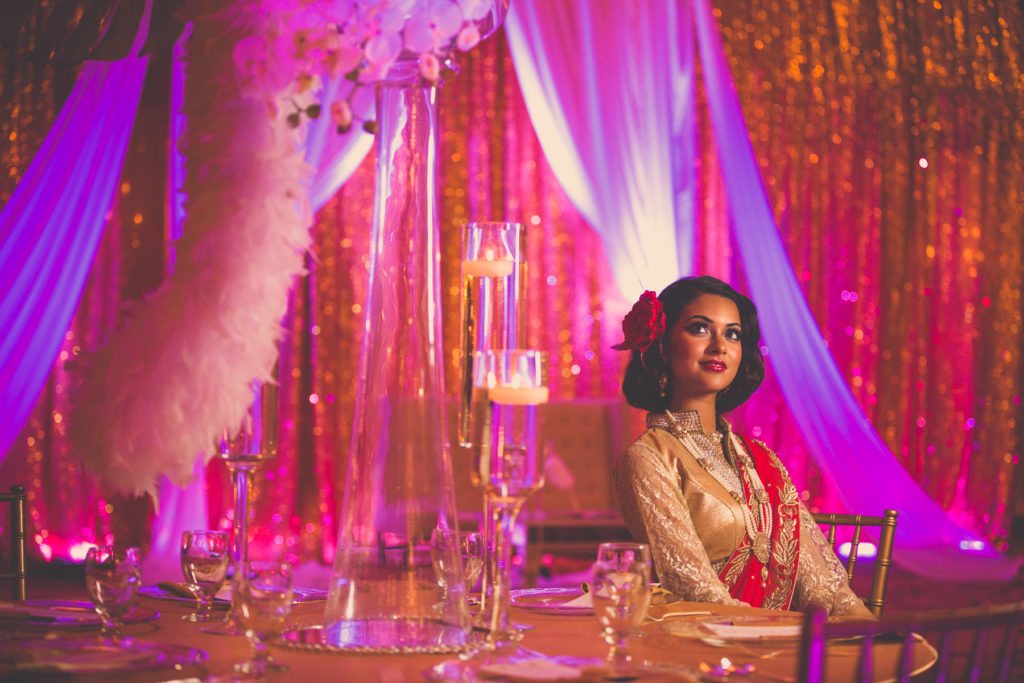 Many couples are capable of planning their big day, but would benefit from the advice and guidance of an expert. When working with a reputed planner like Chandani, you also gain access to the best vendors for the most reasonable rates. Enter, Events by C! Services include:
A personal guide and advisor mid-way through the wedding planning process
Vendor correspondence throughout the wedding planning process
Compilation and organization of ongoing lists (Google docs, excel sheets) related to venue, catering, vendors (DJ, Mehndi artist, Photographer, Videographer) etc.
A comprehensive timeline and floor plan for the event
A timeline of events and tasks that will be shared with both families/bridal party one week prior to the first event
Week-of correspondence with vendors to tie any loose ends
Day-of coordination between vendors, bridal party, and guests
Silver Splendor Collection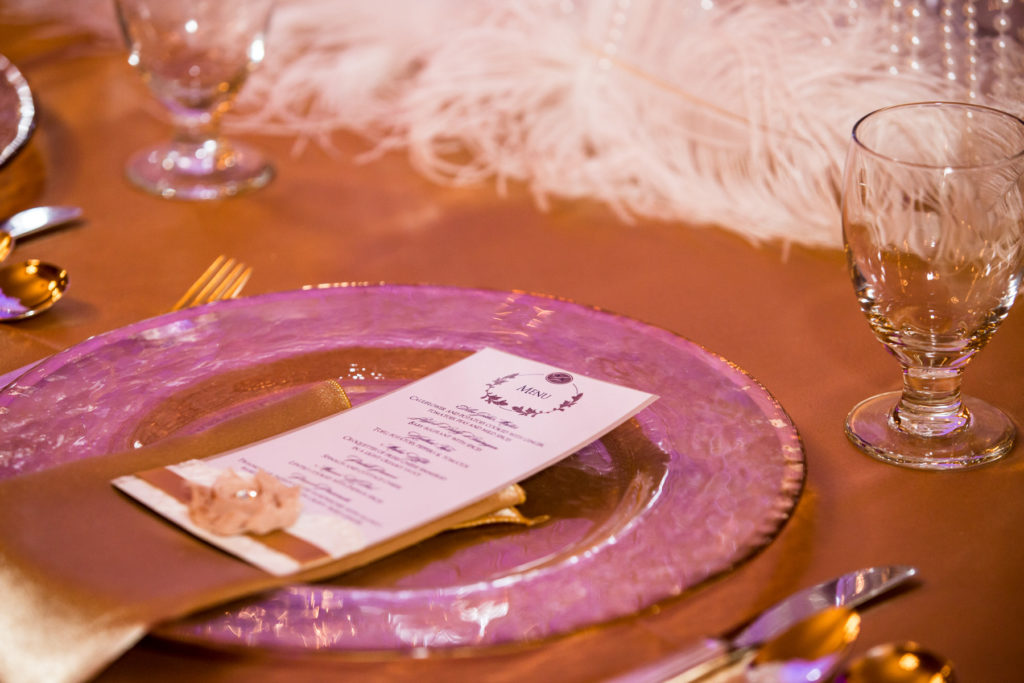 For the couples who have already done the legwork, but need an extra hand to tie everything together so that events can proceed without a hitch! You'll receive 2 hours of timeline consultation that can be used at anytime during the planning process. About 6 weeks prior to the wedding, Chandani will schedule a consultation with you. At that time, she'll learn about the plans you've made and get in touch with your vendors. Services include:
A comprehensive timeline template
2 hours of timeline consultation
Floor plan for the event
A timeline of events and tasks that will be shared with both families/bridal party one week prior to the first event
Correspondence with vendors to tie any loose ends
Day-of coordination between vendors, bridal party, and guests